iPrescribe is a widely used e-Rx service for physicians who don't have a built-in electronic prescription service in their EMR.
For around $360 annually, you can get a standalone app for your phone to send prescriptions to pharmacies all over the US.
The service includes prescribing controlled and standard medications. As far as I understand, you can only use an app to send scripts.
As far as I know, it doesn't integrate with GoodRx or other such services.
iPrescribe Software
iPrescribe has an intuitive user interface with no limits to how many scripts you can transmit to the pharmacy.
It accepts incoming renewal requests from the pharmacy and you can review controlled substance history from your state's database.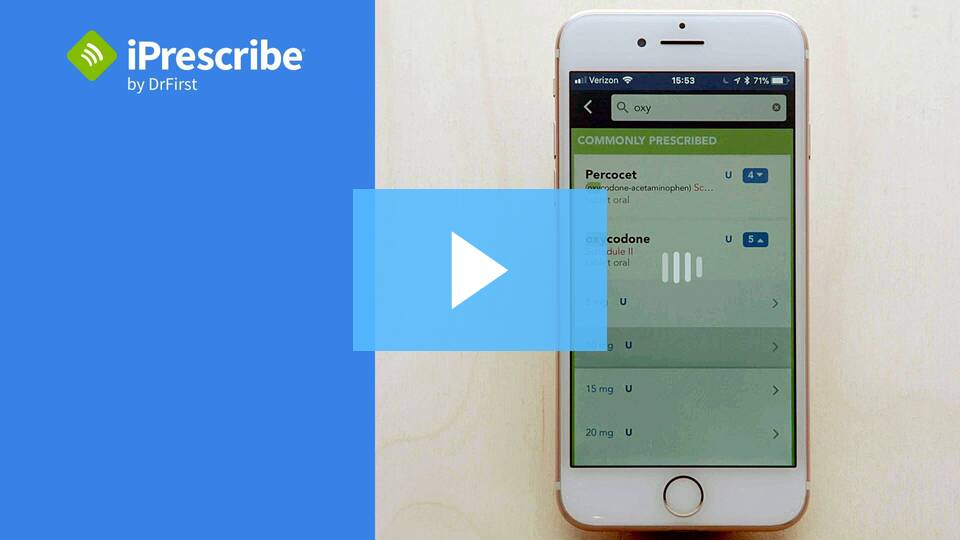 PDMP Database
PDMP (prescription drug monitoring programs) vary from state to state. For the most part, it's required that any physician check this database before prescribing any controlled medications.
You can read more about such requirements here.
Alternative E-Prescribe Software
MDToolbox is another one I've come across.
Their pricing plan is a bit confusing but quite competitive. And you get to try any of these softwares for 30 days. If they don't offer it, ask.
RXNT has been around for some time and will cost you around $650 per year to use it.
Other electronic prescription services exist, but some don't have the best user interface.
Check out other similar posts on this topic: